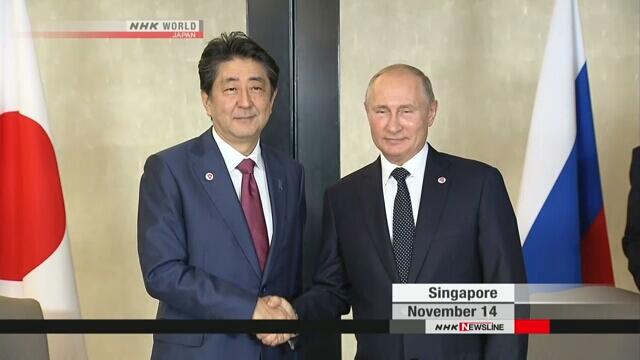 [Global Network Reporter Wang Huan] Russian Presidential Office Ushakov, International Affairs Assistant, revealed to Russian media on November 28, President Putin and Japanese Prime Minister Abe will hold a Japan-Russia summit on December 1 when the G20 summit will be held in Buenos Aires, Argentina.
According to a report by NHK TV on November 29th, the Japanese and Russian leaders unanimously agreed in the talks held on the 14th of this month that the peace treaty negotiations will be accelerated according to the "Japan-Soviet Joint Declaration" signed in 1956. The declaration expressly states that the Toothed Islands and Sedan Island will be handed over to Japan after the signing of the peace treaty.
In view of this, Ushakov said that when the talks were held in Argentina, it is expected that the two heads of state will discuss matters related to the establishment of a special negotiation framework with a view to advancing the negotiations to achieve concrete progress.